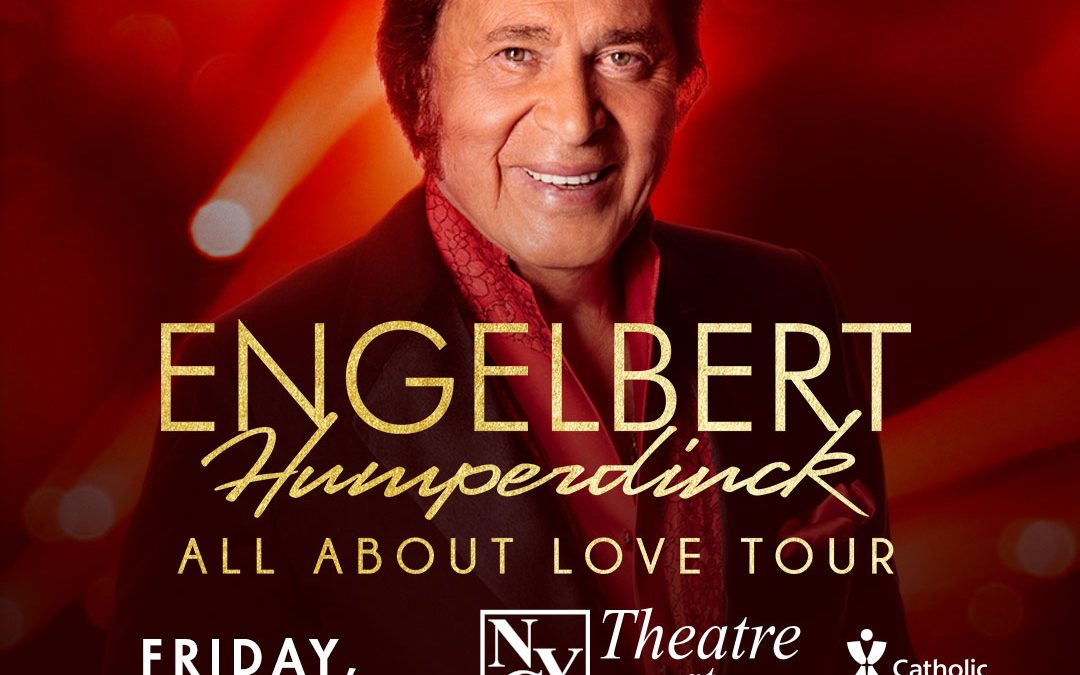 One of the world's most beloved performers, Engelbert Humperdinck has been wowing the crowds for over forty years. Don't miss the living legend live, as he performs some of his greatest hits from throughout the years. You know with the 'Humper' you're in for a very special evening!
Performing at NYCB Theater at Westbury on Friday, December 8, 2023!  Get tickets here.
(Wikipedia) Starting as a performer under the name of Gerry Dorsey in the late 1950s, he later adopted the name of the German composer Engelbert Humperdinck as a stage name and found success after he partnered with manager Gordon Mills in 1965. His recordings of the ballads "Release Me" and "The Last Waltz" both topped the UK Singles Chart in 1967, selling more than a million copies each.  Humperdinck scored further major hits in rapid succession, including "There Goes My Everything" (1967), "Am I That Easy to Forget" (1968) and "A Man Without Love" (1968). In the process, he attained a large following, with some of his most devoted fans calling themselves "Humperdinckers". Three of his singles were among the best-selling of the 1960s in the United Kingdom.
https://www.youtube.com/watch?v=wRE8SW0HVvk