WHPC is making one of its most popular shows available to YOUR non-commercial radio station!  Be one of the first 10 radio stations to sign up and get in on the ground floor at no cost to you – just promise to air the show in a regular weekly time slot and let us know when it will air!
The show can be sent to you as one 58-minute file, or as three segments that add up to about 58 minutes, allowing you to add a local station sponsor or station identification between the segments.
Audio Samples are below!
About Sonic Cinema
How about an hour of music from the movies YOU love? That's Sonic Cinema! Every week, mild-mannered-moviegoer Ray Schwetz personally curates a selection of soundtrack music with a different theme. We focus on music from the movies from the 1930s to present, playing pop tracks, orchestral scores, trailers, dialogue bits, and more.  Here's a smattering of the topics we've covered:
Sonic Cinema Universal Icons of Fright
Salute The Psychos
Sonic Cinema Says I Do
Back 2 School
Sci Fi September
At The Drive In
Sonic Cinema Summer Camp
Christmas in July
Arnold Vs. Sly
Best Car Chases
Sonic Cinema Salutes Baseball
Black History Month
Bond Tunes
Macho Men
Summer of 1982
May the 4th
Synthwave
Composer Spotlight
Alien Invasion
Family Movie Night
Bad Romance
70s night, 80s night, and 90s night
Drama, romance, horror, science fiction, superheroes, musicals… you get the point! Sonic Cinema is the soundtrack to your day!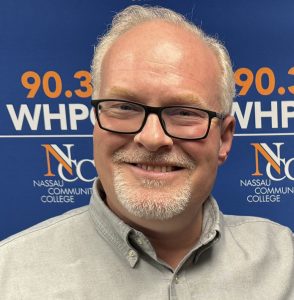 About The Host, Ray Schwetz
When 7-year-old Ray Schwetz saw Star Wars at the local Drive-In, lying atop his parent's  1974 Gran Torino station wagon, it was love at first sight.  Seeing the spaceships on the big screen with the night sky and stars as the backdrop, Ray felt like he was there, experiencing the adventure of a lifetime.  Movies became his passion.  Before video, and long before streaming, the best way to relive those movies in his memory was to play the original motion picture soundtracks on his turntable.  Sonic Cinema has given him and his listeners that same experience – a movie without the movie!
Back in the 1980s, when Ray Schwetz was asked what he was going to be when he grew up, his response was that he wanted to be the next Steven Spielberg or John Carpenter. Now at the age of 53, Schwetz may not be the next Spielberg, but he did enjoy a brief stint working with Cinema Image Productions, writing, directing, producing, editing, and acting in films. He also had a few near-misses as a potential PA for the Dennis Quaid film 'Frequency' – get up at 2am? No thanks, an extra in the Michael J. Fox/James Woods film 'The Hard Way', a script for a potential Lifetime Network show, and as the editor of a German-US coproduction for the production team behind the 'Resident Evil' films.  Now a family man married for 30 years with three girls; ages 12-23, and only ONE bathroom, Ray Schwetz enjoys a successful career as a Credit Union Business Banking Executive who moonlights as a philanthropist and radio DJ.
As host and producer of Tower Talk Business Radio on Long Island's 90.3 WHPC out of Nassau Community College, Ray interviews business and community leaders, authors, musicians, and filmmakers. As producer and host of Sonic Cinema, Ray enjoys spinning tracks from the movies he loves, and that he knows YOU will love.  Movies from the 1930s all the way to the present. Every week is a new theme, sometimes focusing on the season, sometimes focusing on recent releases or trends, sometimes providing nostalgia, and always sharing personal insights and great tracks to satisfy your movie music fix.
For more information about how to get SONIC CINEMA on YOUR radio station, email Shawn Novatt at Shawn.Novatt@ncc.edu today.
Available in THREE PARTS so you can put a sponsor and station identification between the segments, or as a full 58-minute show weekly.
Three Part Sample:
Part 1
Part 2
Part 3
FULL SHOW SAMPLE: