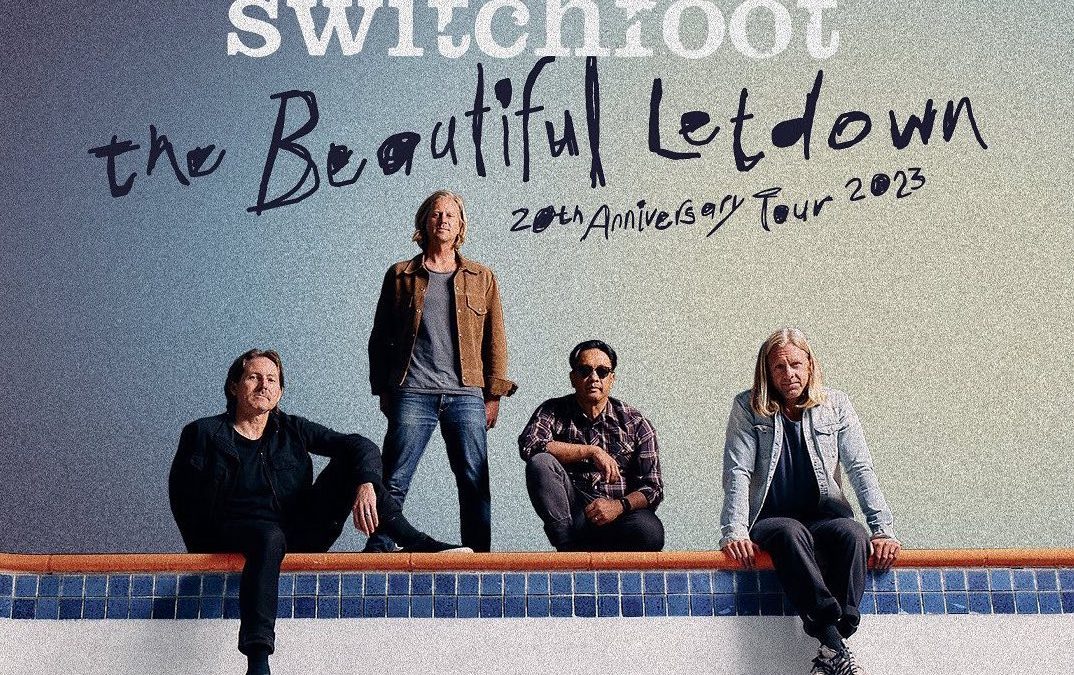 WHPC welcomes SWITCHFOOT in their Beautiful Letdown 20th Anniversary Tour, stopping at The Paramount in Huntington on Thursday, October 19th at 7pm.
You can listen to win tickets, or you can try to enter them online right now!
2023 marks the 20th anniversary of Switchfoot's seminal album, The Beautiful Letdown. The triple-platinum record included the chart topping hits, Meant To Live & Dare You To Move and changed the lives of the band members and a generation the world over.
The underdog success story of The Beautiful Letdown exemplifies Switchfoot's iconoclast, grassroots approach- defying the odds of major labels and mainstream media. In fact, just before the album was released, Switchfoot was dropped from the major label they were signed to. It was only after millions of albums had been sold that the label was forced to support the band that had proved them wrong.
Drummer Chad Butler recalls, "Looking back, I realize the album was aptly titled – The Beautiful Letdown embraced a human story equally full of highs and lows." Celebrating the 20th anniversary of The Beautiful Letdown, the band realizes just how important that rollercoaster was. "The journey of the beautiful letdown reminded us why we started playing music in the first place. It united us and gave us a deep appreciation for each other and the people that showed up to sing with us. We're so excited to celebrate the release of The Beautiful Letdown (Our Version) and the worldwide journey that we've been on ever since. We can't wait to take these songs on the road and play the album front to back for the first time ever!"
Two VIP Packages are available through ticketmaster.com.