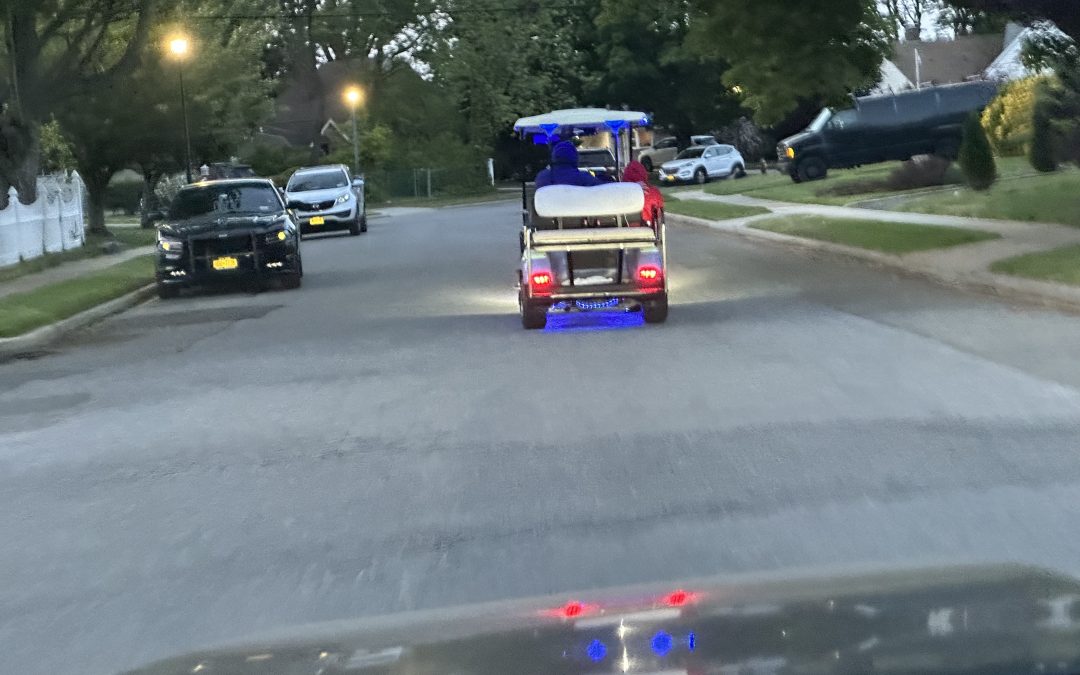 As heard on The Nassau Morning Madhouse… our director, Shawn, was driving home near Levittown, NY, last night – and encountered this golf cart on the road!
It was being driven by a father and son, right in the middle of the road – going about 10 miles per hour.
WTF?!?!?
If you own a golf cart (who owns a golf cart?), get it off the road so Shawn can get home next time, ok?  Thanks.